The Llangollen Fell Race - Sunday April 14th 2019
REGISTRATION 7.30am & RACE START 9am
Llangollen Fell race is a 16m fell and trail race that takes in around 3000ft of elevation, Taking in the beautiful views across Trevor Rocks, Eglwyseg Mountain, Rhuabon Mountain and then towards Cyrn Y Brain & Watkins Tower. Then down the Offas Dyke and along the beautiful Worlds End Trail back towards the finish.
An amazing and beautiful course, all marked and marshalled and very runnable from start to finish, it's definitely a race to put in your diary.
COMPLIMENTARY RACE BUFF INCLUDED IN ENTRY
TECH T-SHIRT AVAILABLE TO ORDER FOR COLLECTION ON THE DAY
Pre and post race mini massages will be available to runners at very reduced rates by Susan of Get Moving Keep Moving.
This race will be run under WFRA conditions meaning full kit will need to be carried. The following Kit will be required and there will be random checks at registration
Water Proof Jacket
Water Proof Trousers
Gloves & Hat
Emergency Blanket
Whistle
Emergency Food
This is a Fell Race, You will require adequate footwear
We hope to see you there in April – ENTRIES NOW OPEN The Link to the Entry is Below
Contact
For more information email us at
This email address is being protected from spambots. You need JavaScript enabled to view it. 
Online Entry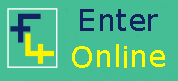 Route Map
Find us on Facebook